Week of 3/29/2020 Facebook Live Schedule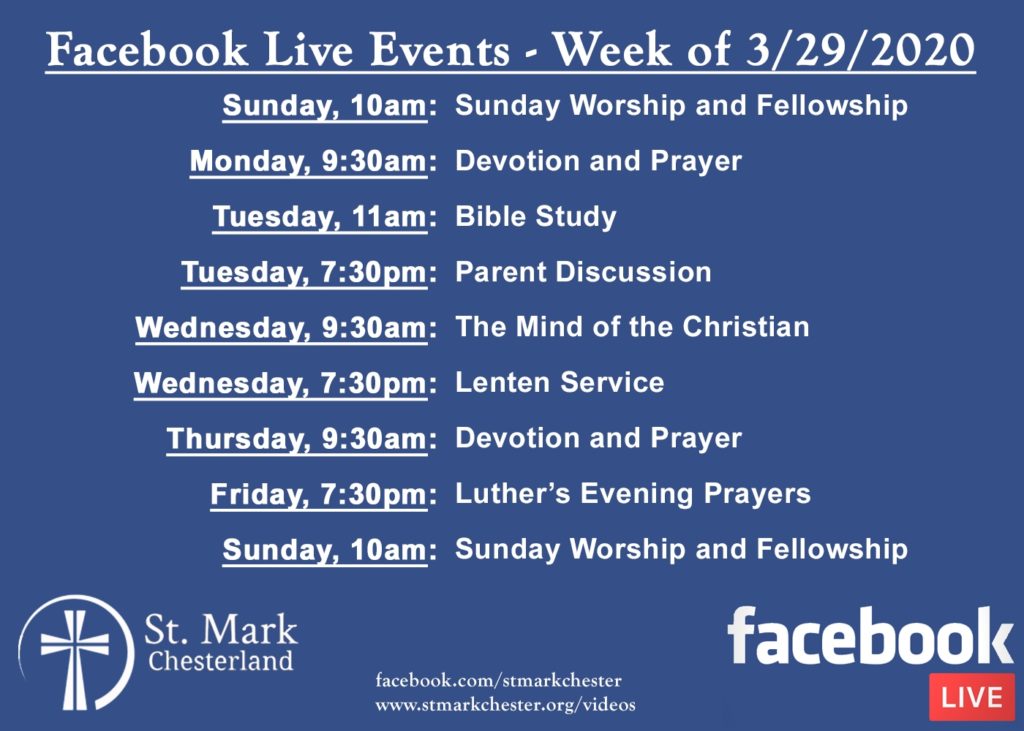 3/27/2020 Update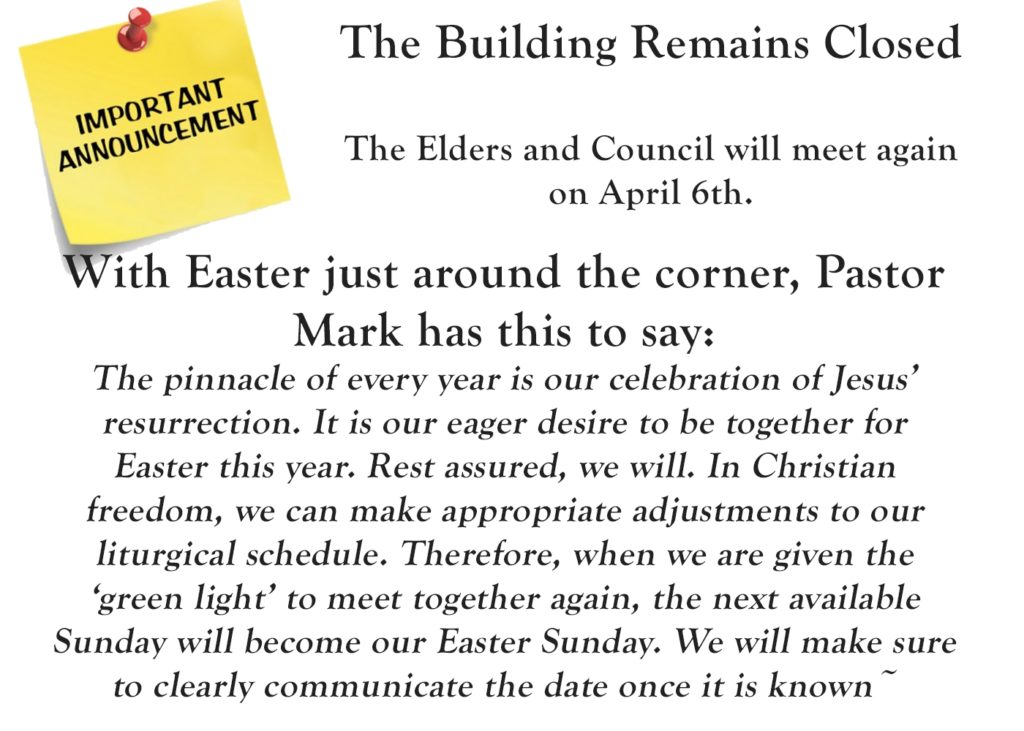 3-22-2020 Weekly facebook Live Schedule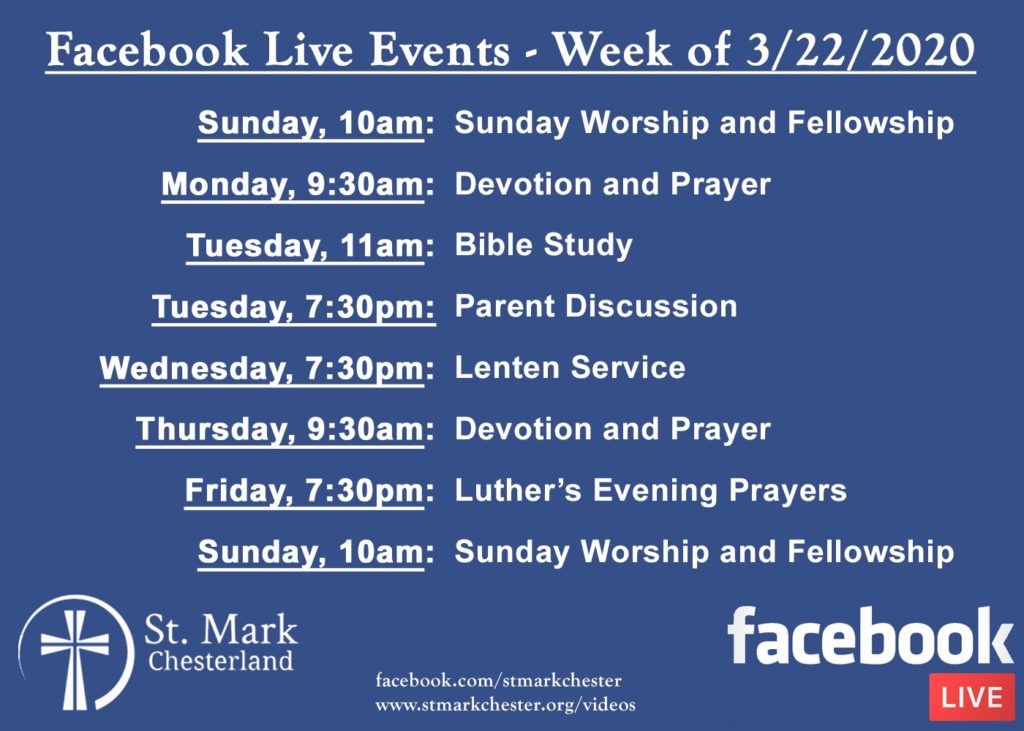 3-18-2020 update
The Building is Officially Closed — ALL activities are cancelled until 3/28/2020, with the exception of preschool that can still have class on 3/18/2020. The Council and Elders will review this again on Thursday, March 26th.
If you have any questions, please contact the office.

3-16-2020 update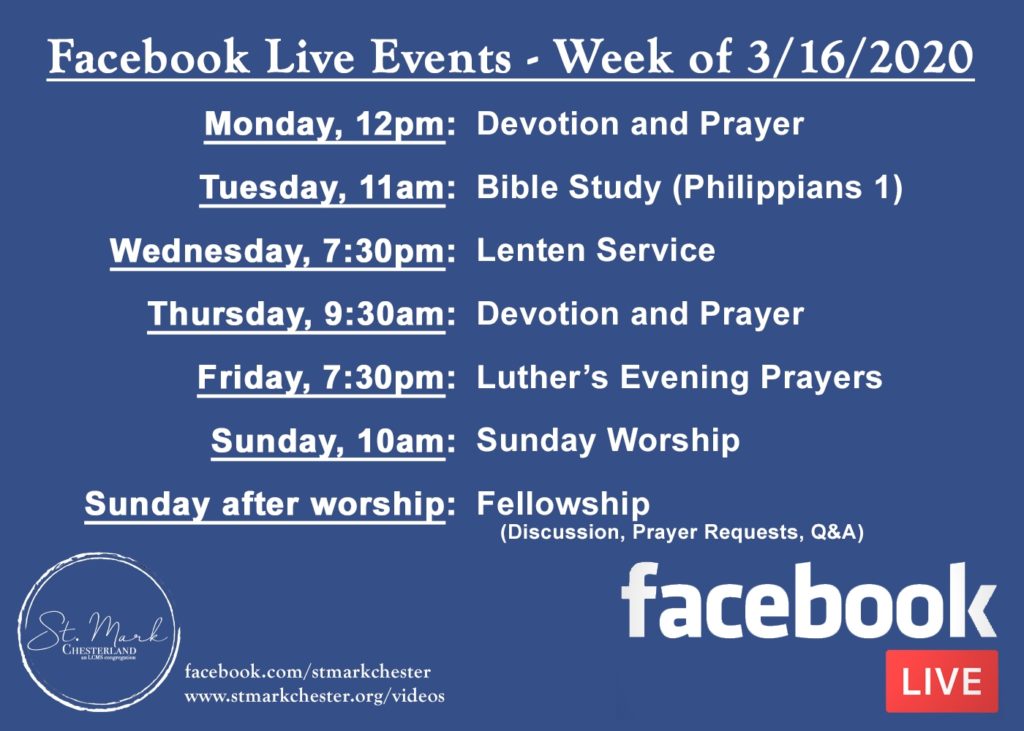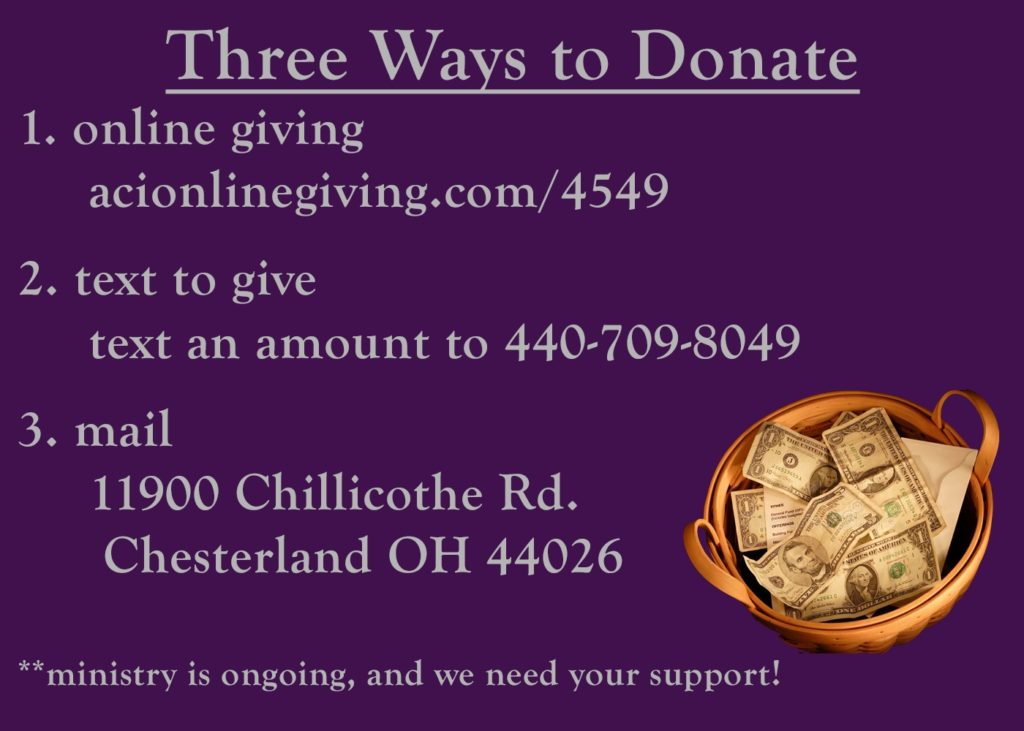 3-14-2020 update
From David Toth Chairman, Bd of Elders
After much prayer and discussions with the elders, pastor, health care providers and other members, and looking at the data from the CDC and other relevant authorities, we have decided to cancel services and bible studies for 2 weeks for health and safety reasons, to protect everyone from potential spread of the virus, to assist in keeping the bell curve as flat as possible, to not be a cause of the spread of the disease but a positive effect by taking these precautions.
We have prayerfully considered this decision, and because of our love for you and our Lord and Savior Jesus Chris, we are just temporarily suspending services and bible studies. This is just temporary. The church will still be open for individual prayer and Pastor Matzke will offer communion to those who want to on an individual basis. You can call and make an appointment with Pastor. It does not mean we stop worshiping the Lord for His church is anywhere you make it, and prayer should continue at home or wherever you are as prayers are needed more than ever.
Let your elder or Pastor Mark or Vicar Chris know if you have any questions about this. We will keep you updated as more information becomes available.
"Trust in the Lord with all your heart,and do not lean on your own understanding.In all your ways acknowledge him, and he will make straight your paths."Proverbs 3:5-6.
Sole Deo Gloria!